Body Language Plays a VITAL Role When You're Presenting | Public Speaking Tip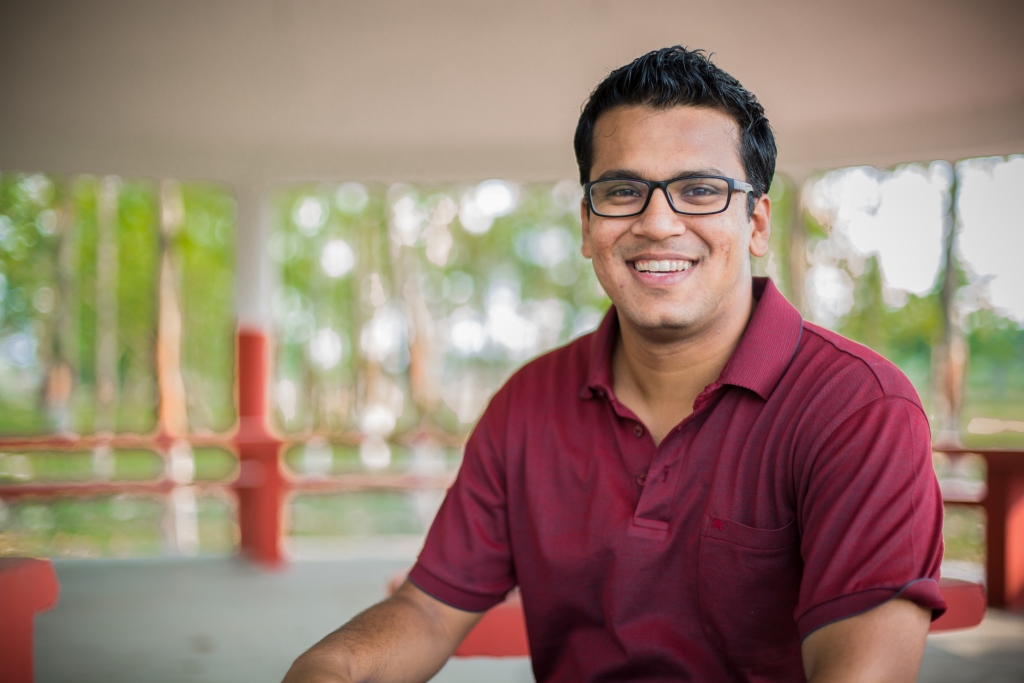 It's about HOW you Say what you say.
You are about to receive another practical tip from my new book Public Speaking Minute.
Here is the Idea for you.
Remember, that somewhere between 90-93% of your communication is just body language and non-verbal.
You know what that means, that means only 7% is the words that you say,93% is how you say.
So it's not just about what you say, it's about how you say what you say.
So often I see It professional, project managers, leaders with 25, 55, 35 years of work experience who have a lot of knowledge.
And that's the only thing they focus on. But that's just the 7%, the rest part is your vocal tone, it's your body language, your gestures, how you connect with the audience, your eye connection, your smile, your facial expression because if you don't master those things, guess what, you will never be a great speaker.
In order for you to be a great speaker, in order to be phenomenal presenter, in order to be a powerful speaker you have to master your body language.
And without that connection is absolutely not possible.
So I am recommending you today to go out and ask your mentor to help you with your body language, with your gestures, with your stage movement because a lot of times I see lot of people just moving around as if they are having a morning walk and that's not the right way to do.
Master the art of body language and I can tell you, you will be much better as a speaker, your message will be go to the audience in a much better way and you will connect in much faster way.
And I can tell you, you will enjoy being a great speaker.
That's my practical tip for you today from my book Public Speaking Minute.
Always remember that:
Public speaking is not about perfection, It's all about connection.
About the author: Bishal Sarkar, internationally known as "The King of Confidence" and popularly known as "Mr. PRACTICAL" in his inner circle, is called the best motivational speaker of Bangalore India. Bishal is the creator of "ROCK THE STAGE" (The Best Public Speaking Course in Bangalore) where he teaches the participants the step-by-step easy-to-follow process of public speaking success. He regularly speaks to professionals from corporate groups, and trains people from various walks of life and brings out the POWERFUL men within them. As the author of the book "I Love Public Speaking", Bishal now teaches professionals how to overcome fear of public speaking and deliver powerful presentations using the proven formula of speaking & presentation success, through his most practical public speaking courses in India & communication skills classes in Bangalore. He also helps aspiring speakers by teaching themHow to become a motivational speaker in India. People say that he has designed the best presentation skills classes & public speaking workshops in Bangalore. For enrolling in Bishal Sarkar's ROCK THE STAGE, apply on this page.
© Bishal Sarkar- "The King of Confidence"
India's Public Speaking Expert
Public Speaking Bangalore
Public Speaking Courses in Bangalore
Public Speaking Training in Bangalore
Public Speaking Classes in Bangalore
Practical Public Speaking Courses in Bangalore
Best Public Speaking Course in Bangalore
Confident Public Speaking Tip
Public Speaking Bangalore
Public Speaking Course in Bangalore Indiranagar
Public Speaking Workshops in Bangalore Indiranagar
Overcome Stage Fear