Review from Kirthan on THE CONFIDENT EXPERT Live Experience | Course Review of Bishal Sarkar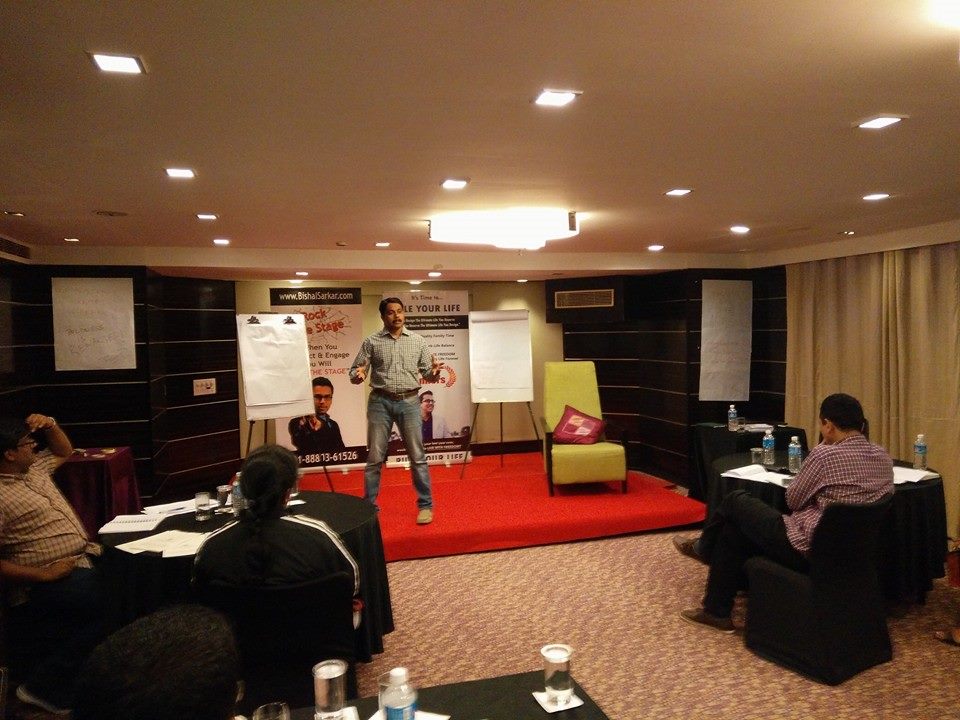 One of the members of my course "THE CONFIDENT EXPERT Live Experience" recently sent this message on our private forum:


"Hi Bishal

Today when I spoke to my boss without thinking about myself, It was a smooth conversation and we spoke longer than usual. I always had this insecure feeling whenever I spoke to him, but today I noticed that it had disappeared and my body movement was more firm without too much movement and hesitation. This is something I will remember from next time whenever I am talking to someone. Thanks.

It really worked.

Regards
Kirthan"


It's amazing when people start getting results and start overcoming the nervousness that has been CONTROLLING them for last 30-40 years.

The first key mindset shift to make is to FOCUS ON THE AUDIENCE. When you do that, you become less self-conscious, and more self-confident.

STAGE FEAR becomes past. CONFIDENCE becomes present.

BEST PART: Kirthan made this transformation EVEN BEFORE coming to my Live Experience. I sent him some homework, he did it, and BAM!

Imagine where he will be after the course, after I personally mentor him in April?? He's about to SKYROCKET his confidence.

We all are looking forward to THAT!

Remember: CONFIDENCE IS NOT BORN, CONFIDENCE IS MADE.

PS The recent & next group for "THE CONFIDENT EXPERT Live Experience" are full and we're not accepting new members for next few days until we solidify the next to next course dates. If you're interested in being on the advanced waiting list, feel free to call us on +91-88803-61526. My team will get you taken care of.
For checking your "Exact Confidence Level" you have today, take the quiz on www.ConfidenceIQ.com


Bishal Sarkar
Creator of "THE CONFIDENT EXPERT Live Experience"
Contact: +91-88803-61526
Public Speaking Bangalore
Bishal Sarkar
Bishal Sarkar Public Speaking Review
Bishal Sarkar Public Speaking Course
Bishal Sarkar Blog
Practical Public Speaking Course in Bangalore
Practical Presentation Skills Course in Bangalore India
BEST Practical Public Speaking Course in India
The Confident Expert
Overcome Stage Fear
THE CONFIDENT EXPERT Daily Mentoring
THE CONFIDENT EXPERT Live Experience