How to Get Others to Do What You Want Them to Do, EASILY | Public Speaking Course in Bangalore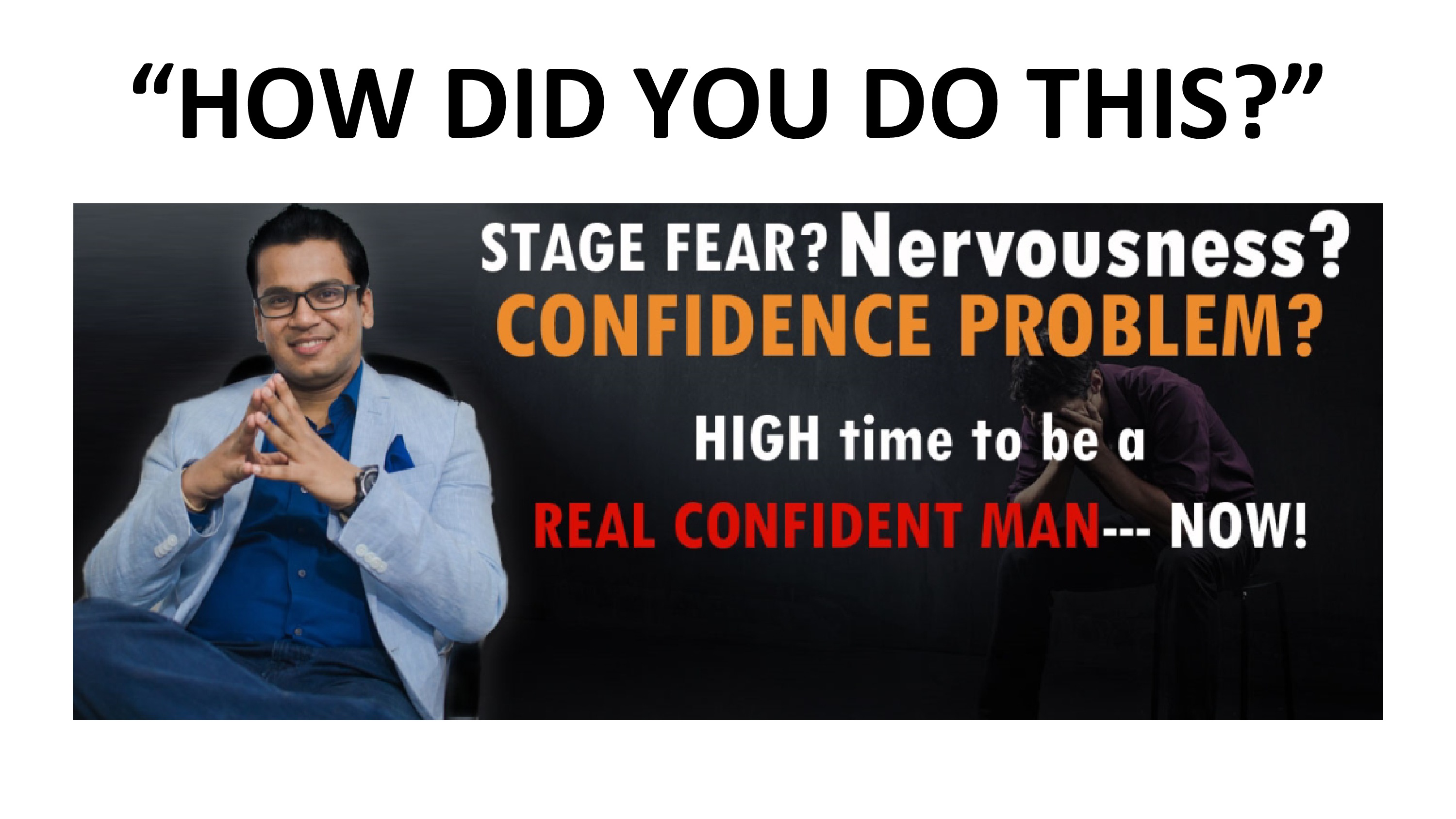 You have access to a new video on how to get things on demand….by others.

It's a crucial skill I learned in early 2011 and my life is chilled-out ever since.

I work 1-2 hours a day. I have a pretty amazing life here. I love what I do, and I have FREEDOM.

I do it ETHICALLY. And it's important that you do this ETHICALLY without taking advantage of people.

It's VERY important.

If you promise me not to use it in a bad way, you can watch this video here:
If you'd like to become a TOTALLY CONFIDENT SPEAKER, take the confidence quiz right now.

For checking your "Exact Confidence Level" you have today, take the quiz on www.ConfidenceIQ.com


Bishal Sarkar
Creator of "THE CONFIDENT EXPERT Live Experience"
Contact: +91-88803-61526
Public Speaking Bangalore
Bishal Sarkar
Bishal Sarkar Public Speaking Review
Bishal Sarkar Public Speaking Course
Bishal Sarkar Blog
Practical Public Speaking Course in Bangalore
Practical Presentation Skills Course in Bangalore India
BEST Practical Public Speaking Course in India
The Confident Expert
Overcome Stage Fear
THE CONFIDENT EXPERT Daily Mentoring
THE CONFIDENT EXPERT Live Experience
Bishal Sarkar Course Review