Manushi Chillar's Secret that Media Won't Tell You!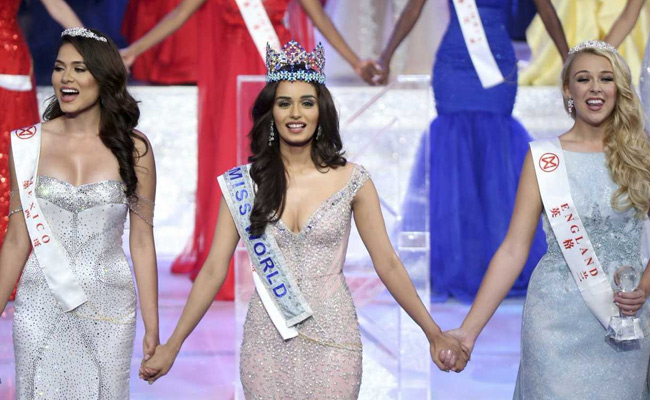 She is the Miss World 2017.
All social media is all drowned with her pictures and her "before" photos and her stories.
That's amazing, and her hard work has paid off (...even though some people will say: "Well, credit goes to her parents for her beauty, Bishal.")
Manushi is confident.
She's beautiful.
She's talented.
BTW she's just 20.
Damn WOW!
And by being the Miss World, now a WHOLE NEW WORLD opens up to her.
Brand endorsements.
News channel interviews.
Modeling opportunities.
Acting power (I miss seeing Sushmita Sen).
However, NONE of these can happen if she had LOW SELF-IMAGE.
It's impossible to win the Miss World WITHOUT being a MISS YOU/ MR. YOU.
The first win always has to be the win you do with yourself.
How can you WIN IN WORLD if you LOSE INSIDE?
==> You can't give a confident presentation if you're AFRAID to BE YOURSELF.
==> You can't be a confident dad if you're doubtful about your own talent as an individual.
==> You can't lead your team to become the highest-growth team in your company if you don't love yourself unconditionally.
Manushi Chillar has become the Miss World 2017.

Media is talking about her past and her beauty, but none (except for me) is talking about her BELIEF IN HERSELF and her CONFIDENCE.
And you, TODAY, can become the "BEST YOU 2017" that you can be.
And you can only go up from there, if you choose to, if you have the right people around you to support you and coach you along the way.
And you keep improving. Every. Single. Day.
And one day, the whole world will recognize you. :)
Start today.
Anurag was a guy who had TREMENDOUS self-doubt about his own ability to confidently communicate in front of others.
After going through our experience together, here's what he said: ​

"It's THE most Practical Course I have ever attended... I am lucky I found you, Bishal. You held my hand and showed me how to become a CONFIDENT Speaker, step-by-step with the right formula. Now I am NO MORE AFRAID of the STAGE, I LOVE MAKING CONNECTION with the audience, and I have INCREASED my CONFIDENCE a lot. Again, I am lucky I found you." - Anurag Gupta, Bangalore
If you'd like similar results, apply today in the link below.
Public Speaking Bangalore
Bishal Sarkar
Bishal Sarkar Public Speaking Review
Bishal Sarkar Public Speaking Course
Bishal Sarkar Blog
Practical Public Speaking Course in Bangalore
Practical Presentation Skills Course in Bangalore India
BEST Practical Public Speaking Course in India
The Confident Expert
Overcome Stage Fear
THE CONFIDENT EXPERT Daily Mentoring
THE CONFIDENT EXPERT Live Experience
Bishal Sarkar Course Review