Mindset for Unshakable Confidence | THE CONFIDENT EXPERT: Episode 47 | Bishal Sarkar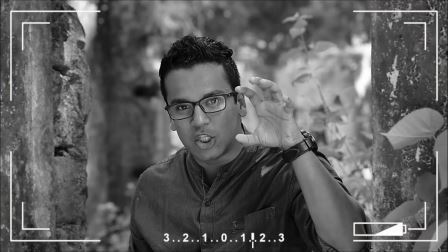 As the Public Speaking Expert, I have the opportunity to train and coach a lot of business people, managers, engineers and when I speak to them, they always tell me: "How to overcome stage fear?"
Have you ever asked the same question?
I know I have.
I used to be very much afraid of speaking before my presentations, even before I had to speak to someone one-on-one. So, how did I overcome that fear? And how can YOU overcome the fear? You don't have to be born with confidence. Confidence is a skill, it's a learned behavior. It is based on a step-by-step practical formula you can learn and master. We do an entire session about it at my public speaking course "THE CONFIDENT EXPERT Live Experience" (people say it's the best presentation skills training in Bangalore). Here are some quick tips for you:
1. Stop thinking about yourself. YOU don't matter during your presentation. Yes, you read it right. You don't matter, your audience does. Stop focusing on yourself, start focusing on your audience. You are there for THEM.
2. Take some deep breaths before your presentation. It will calm your nerves and you will control your nerves.
3. Listen to your favorite song before your presentations. Your favorite song will put you in the right mood.
4. Do some starching. This gives you POWERFUL BODY LANGUAGE.
5. Don't focus on PERFECTION, focus on CONNECTION.
6. Ask yourself: "How would I give this presentation if this one was my last one ever?"
IN THIS EPISODE YOU'LL LEARN:
Why Bishal Sarkar used to face stage fear.

How you can overcome your stage fear with a single mindset shift (<< Hint: You can get started with the techniques today).

The difference between a trainer and a true mentor.

The key to connecting with audience.
QUOTES FROM TODAY'S EPISODE:

"Focus on the audience." – Bishal Sarkar



LINKS AND RESOURCES MENTIONED IN THIS EPISODE:
About the author: Bishal Sarkar, internationally known as "The King of Confidence," is called the best motivational speaker of Bangalore India. Bishal is the creator of "ROCK THE STAGE" (The Best Public Speaking Course in Bangalore) where he teaches the participants the step-by-step easy-to-follow process of public speaking success. He regularly speaks to professionals from corporate groups, and trains people from various walks of life and brings out the POWERFUL men within them. As the author of the book "I Love Public Speaking", Bishal now teaches professionals how to overcome fear of public speaking and deliver powerful presentations using the proven formula of speaking & presentation success, through his most practical public speaking courses in India & communication skills classes in Bangalore. He also helps aspiring speakers by teaching themHow to become a motivational speaker in India. People say that he has designed the best presentation skills classes & public speaking workshops in Bangalore. For enrolling in Bishal Sarkar's ROCK THE STAGE, apply on this page.
© Bishal Sarkar- "The King of Confidence"
India's Public Speaking Expert
Public Speaking Bangalore
Public Speaking Courses in Bangalore
Public Speaking Training in Bangalore
Public Speaking Classes in Bangalore
Practical Public Speaking Courses in Bangalore
Best Public Speaking Course in Bangalore
Confident Public Speaking Tip
Public Speaking Bangalore
Public Speaking Course in Bangalore Indiranagar
Public Speaking Workshops in Bangalore Indiranagar
Overcome Stage Fear