ZERO STAGE FEAR | Public Speaking Bangalore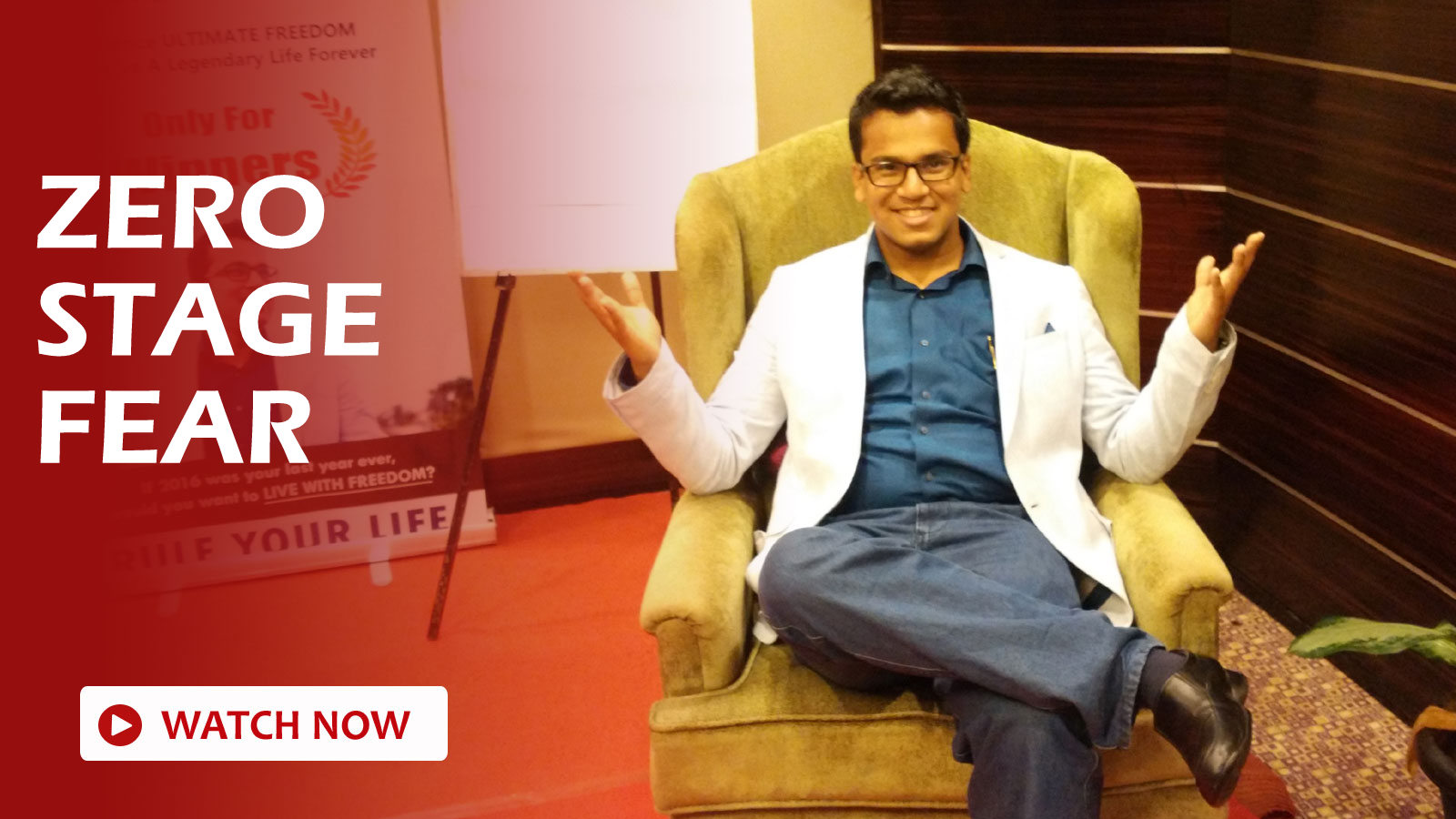 Here's how to hve ZERO STAGE FEAR (watch the video below):

Watch this video and MASTER your CONFIDENCE.
About the author: Bishal Sarkar, internationally known as "The King of Confidence" and popularly known as "Mr. PRACTICAL" in his inner circle, is called the best motivational speaker of Bangalore India. Bishal is the creator of "ROCK THE STAGE" (The Best Public Speaking Course in Bangalore) where he teaches the participants the step-by-step easy-to-follow process of public speaking success. He regularly speaks to professionals from corporate groups, and trains people from various walks of life and brings out the POWERFUL men within them. As the author of the book "I Love Public Speaking", Bishal now teaches professionals how to overcome fear of public speaking and deliver powerful presentations using the proven formula of speaking & presentation success, through his most practical public speaking courses in India & communication skills classes in Bangalore. He also helps aspiring speakers by teaching themHow to become a motivational speaker in India. People say that he has designed the best presentation skills classes & public speaking workshops in Bangalore. For enrolling in Bishal Sarkar's ROCK THE STAGE, apply onthis page.
© Bishal Sarkar- "The King of Confidence"
India's Public Speaking Expert
Public Speaking Bangalore
Public Speaking Courses in Bangalore
Public Speaking Training in Bangalore
Public Speaking Classes in Bangalore
Practical Public Speaking Courses in Bangalore
Best Public Speaking Course in Bangalore
Confident Public Speaking Tip
Public Speaking Bangalore
Public Speaking Course in Bangalore Indiranagar
Public Speaking Workshops in Bangalore Indiranagar
Overcome Stage Fear