THE CONFIDENT EXPERT Invests Sincerely in Himself for a Reason | Bishal Sarkar's Blog THE CONFIDENT EXPERT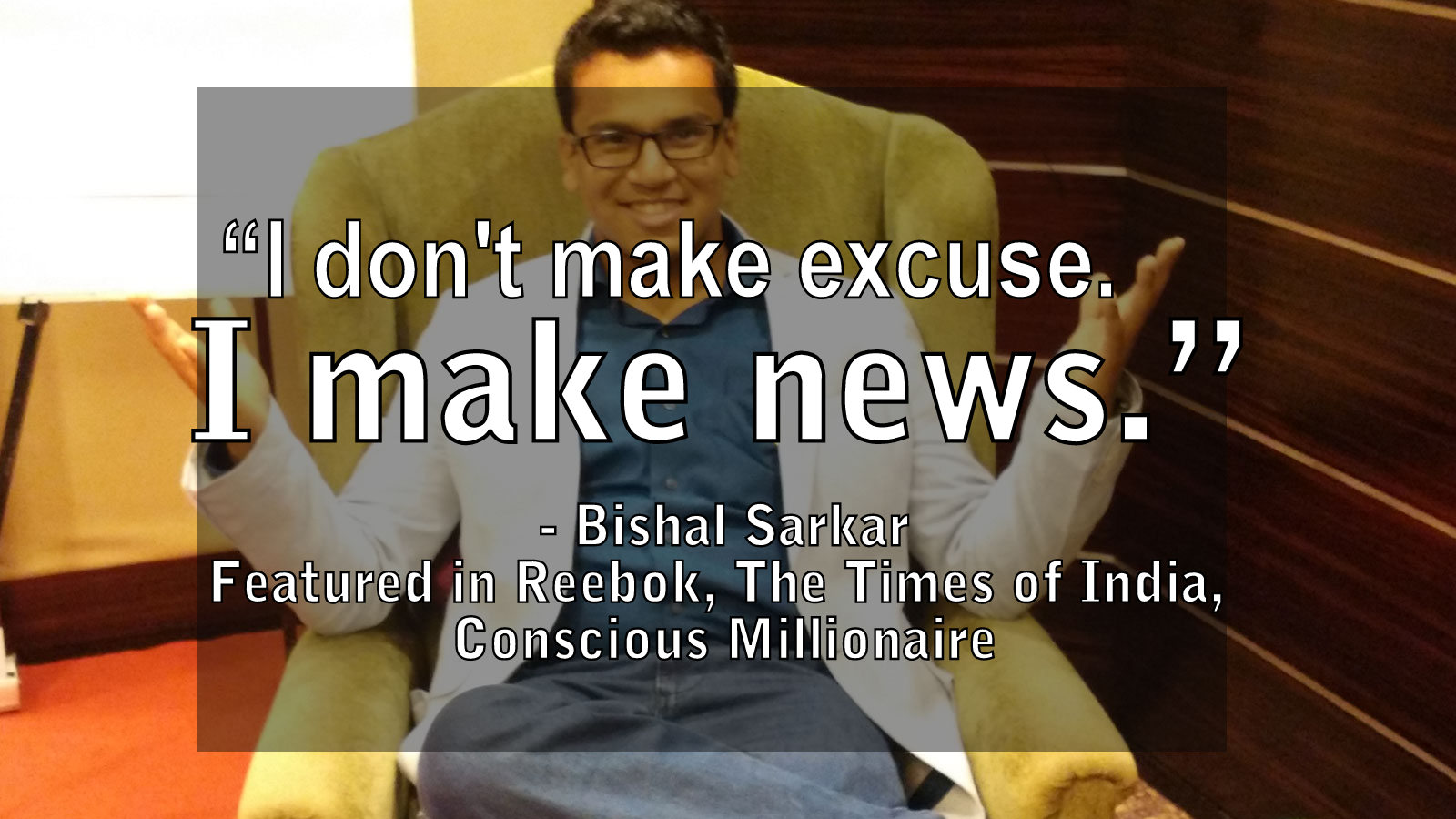 I still remember the day I wanted to invest 90,000 Rupees in a course (many years back). but I simply didn't have the money.
I was sad.
I wanted to improve my business skills, but I simply didn't have the money.
A part of me said: "Nothing to do here. I don't have the money, so I can't do anything about it. I have to continue this way."
About 10 seconds later another part of me said: "Come on Bishal. You're investing in your business, your success and your future. How can you NOT invest?"
I was confused.
I mean, I wanted to invest in the course that would help me grow my business and give me more time freedom but cash was my problem.
"I don't want to be struggling with my time or business," I said.
I opened my notebook and made a list called:

"Where can I get the money list"
- Call parents and shamelessly ask for the money
- Call a close friend and ask for a loan
- Sell a few things from my apartment
-----
---
--
-
Within next 24 hours, I loaned the money.
Within 7 days, I made 3X the money.
Yes, I tripled it. Paid the 90K back, and made a profit of 1 lac 80K.
You know why?
Because I didn't let the weak part of me stop me from investing sincerely in myself.
That was many years ago.
Fast forward everything till today.
Today I invest around 15 LACS Rupees a month in myself each and every month (the amount is going higher every month).
Now you may think: "Bishal you have the money, you're rich, so you can invest in yourself."
Well my friend, really?
It's not because I am rich that I can invest sincerely in myself.
It's because I invest sincerely in myself that I am rich.
You may also think: "But why bother, Bishal? You're already successful. Why do you continue to invest with mentors, coaches, mastermind and grow when you're so successful already?"
I am not a big fan of Shah Rukh Khan (sorry ladies), but I remember watching one of his TV interviews a few years ago where he said (I am paraphrasing here): "Most people work hard until they become successful. I worked hard even after I became successful. that's how I have retained my success."
See, that's the point.
Yes, I AM successful.
Yes, I DO make 10 times more money in a month than most people in my industry make in a year.
Yes, I DO enjoy the time freedom.
BUT.
I haven't quit investing in myself.
Because lack of progress brings absence of happiness.
I am happy when I grow emotionally/physically/family wise/financially.
I love this game called life.
And I win here because I continue putting in effort every day.
What about you?
Look at your life and ask yourself these 3 questions:
1. Am I investing highly in myself to see the success that I KNOW I DESERVE? Or am I just waiting for the "prefect time?"
2. If I invest in myself for next 12 months, what kind of success would I experience?
3. Am I using my family as an excuse for the fact that I am now growing now? ("I have 2 children, so I can't go to that course for now...")
Your life, my friend.
Go big or go home.
Make it an AWESOME YEAR.

Love & Peace,
Bishal Sarkar
About the author: Bishal Sarkar, internationally known as "The King of Confidence," is called the best motivational speaker of Bangalore India. Bishal is the creator of "ROCK THE STAGE" (The Best Public Speaking Course in Bangalore) where he teaches the participants the step-by-step easy-to-follow process of public speaking success. He regularly speaks to professionals from corporate groups, and trains people from various walks of life and brings out the POWERFUL men within them. As the author of the book "I Love Public Speaking", Bishal now teaches professionals how to overcome fear of public speaking and deliver powerful presentations using the proven formula of speaking & presentation success, through his most practical public speaking courses in India & communication skills classes in Bangalore. He also helps aspiring speakers by teaching themHow to become a motivational speaker in India. People say that he has designed the best presentation skills classes & public speaking workshops in Bangalore. For enrolling in Bishal Sarkar's ROCK THE STAGE, apply on this page.
© Bishal Sarkar- "The King of Confidence"
India's Public Speaking Expert
Public Speaking Bangalore
Public Speaking Courses in Bangalore
Public Speaking Training in Bangalore
Public Speaking Classes in Bangalore
Practical Public Speaking Courses in Bangalore
Best Public Speaking Course in Bangalore
Confident Public Speaking Tip
Public Speaking Bangalore
Public Speaking Course in Bangalore Indiranagar
Public Speaking Workshops in Bangalore Indiranagar
Overcome Stage Fear