When Your Wife Becomes The Leader | Public Speaking Course in Bangalore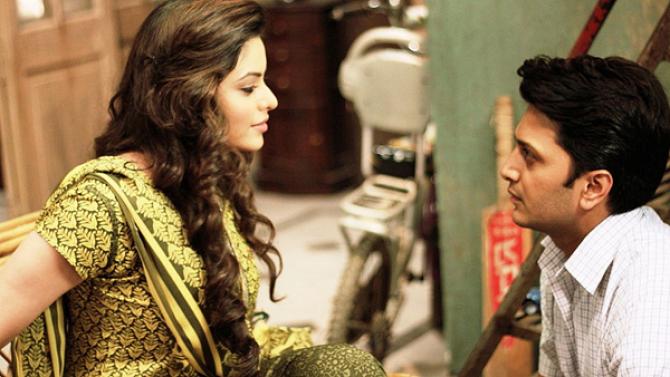 Can you imagine how FEARFUL a man can be that he will delegate his business phone calls to his wife?

"My husband said he's not home."
"My husband isn't going to office today."
"My husband won't give the presentation because he's not prepared."

Recently I encountered a "man" who works as a project manager for 15 years for Vodafone and in his words:

========

"Mr. Bishal, I've been suffering from public speaking challenges for well over 10 years now. And if I had the right public speaking and presentation skills, I'd be the center head today in 2017. I am just a project manager who is working his as$ off as a laborer in the office. I am frustrated."

========

- This man has no happiness at home.
- He's getting into depression (sorry about that).
- He's not able to provide the best for his family after 15 years of work experience.
- His senior leadership team at office doesn't pay much respect to him.

He was not a good fit for my program.

Can I solve his problems?

ABSOLUTELY.

Can I make him a confident speaker?

ABSOLUTELY?

Can I help him become the center head?

EASY PEASY.

But the problem?????

He's not able to face the truth as an honest man.

He's NOT an actiontaker. He's an excusemaker.

When he was not able to take action, he made his wife talk to us.

"Sorry my husband can't do this. He wants to quit."


I respect women.

However, when women start to cover up for their husbands, the husbands become little boys vs staying strong men.

And this man now will stay with his stage fear forever.

He will probably cry some times to his wife.

And his wife will give him her saree corners to wipe the tears, and his nose.

Harsh!! But that's the reality.

And I say that with total love. (Tough love is better than sofe dishonesty).

Look.

It's your life.

When you can't face something, take help.

But YOU have to face it.

And that's how you become CONFIDENT.

Stop delegating the presentations to your juniors.

Stop giving the business calls to your wife to run away.

Stop avoiding those difficult conversations and client meetings.

FACE THEM AND GROW.

Remember: CONFIDENCE IS NOT BORN. CONFIDENCE IS MADE.

If you'd like to become a TOTALLY CONFIDENT SPEAKER, take the confidence quiz right now.

For checking your "Exact Confidence Level" you have today, take the quiz on www.ConfidenceIQ.com


Bishal Sarkar
Creator of "THE CONFIDENT EXPERT Live Experience"
Contact: +91-88803-61526
Public Speaking Bangalore
Bishal Sarkar
Bishal Sarkar Public Speaking Review
Bishal Sarkar Public Speaking Course
Bishal Sarkar Blog
Practical Public Speaking Course in Bangalore
Practical Presentation Skills Course in Bangalore India
BEST Practical Public Speaking Course in India
The Confident Expert
Overcome Stage Fear
THE CONFIDENT EXPERT Daily Mentoring
THE CONFIDENT EXPERT Live Experience
Bishal Sarkar Course Review